News
Safeguarding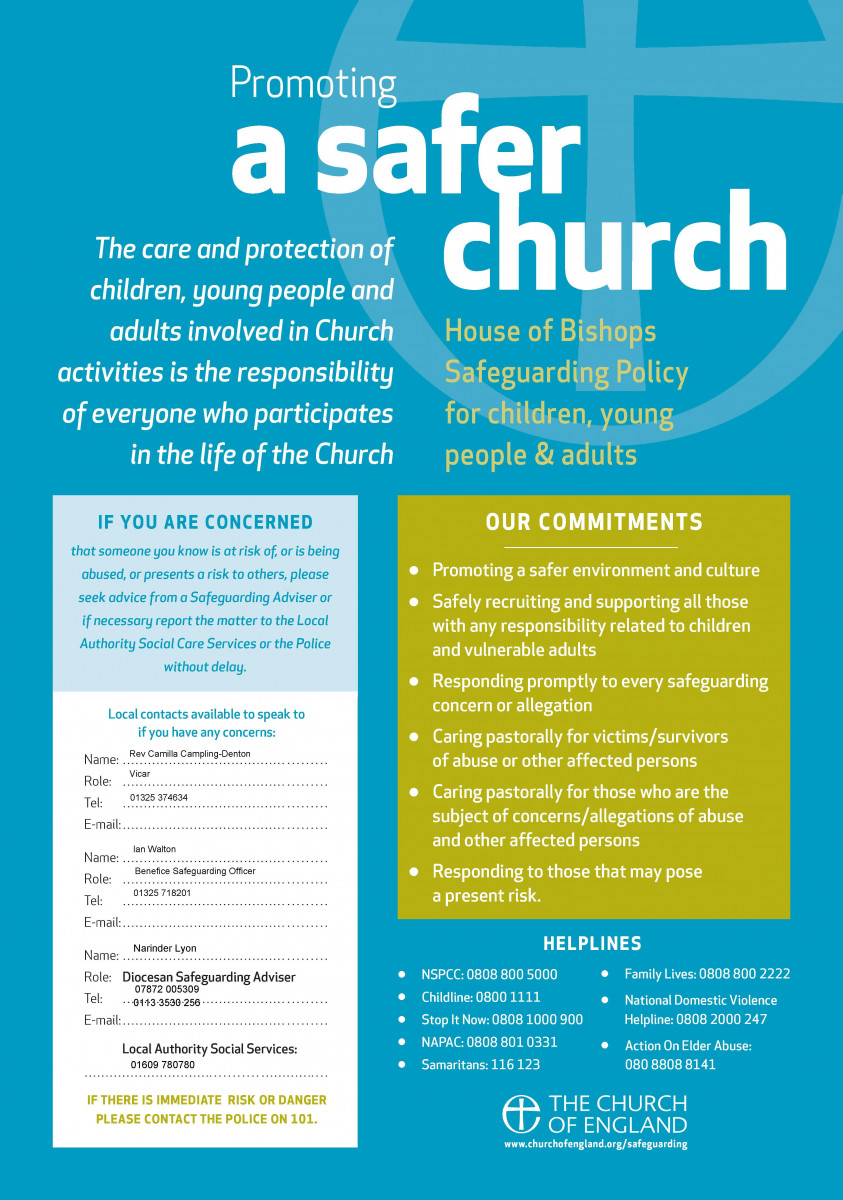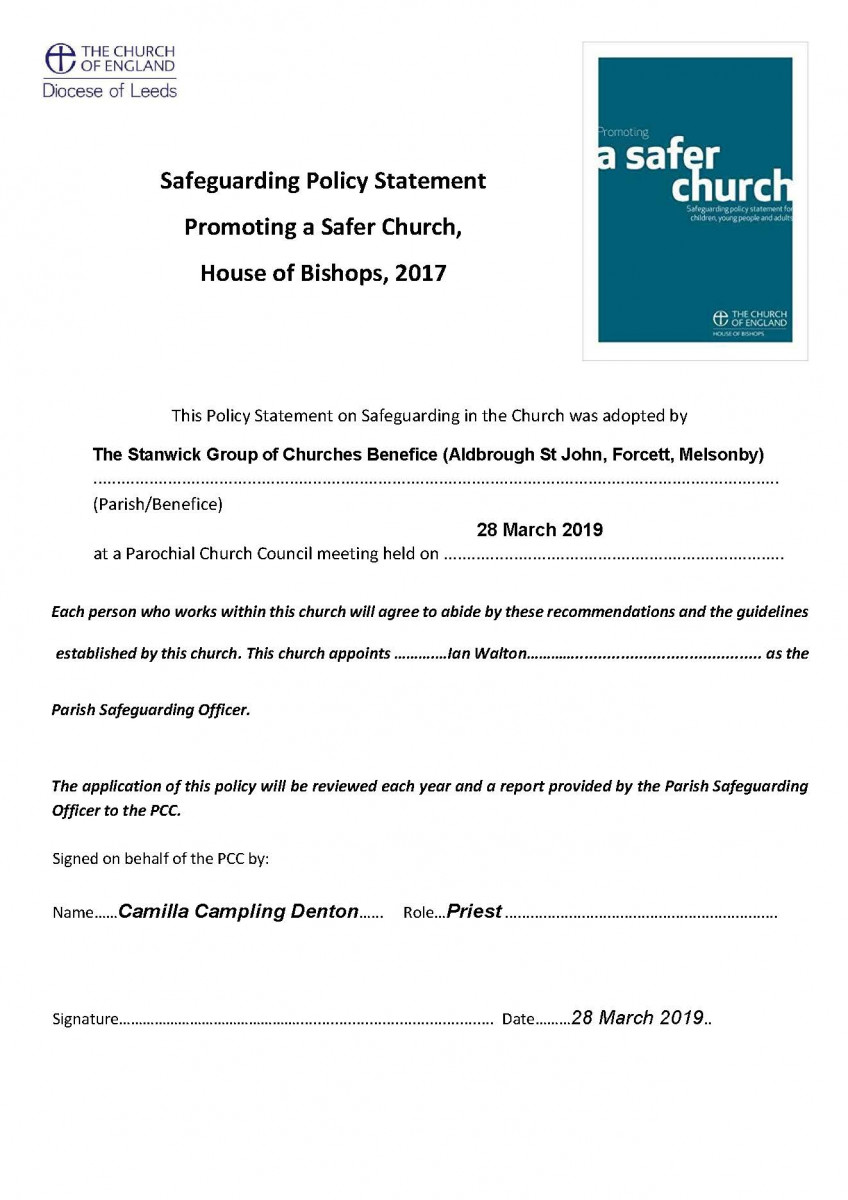 If you have any Safeguarding concerns involving anyone in the Benefice, please click on the poster to see details of who to contact in a larger version.
The parishes in the Benefice have also adopted this document from the House of Bishops regarding Safeguarding.
Further information about poliies and practice at Diocesan level can be found here.
Come and Sing Choral Evensong
Choral Evensong, St Cuthbert's, Forcett, Sunday 1st September, 6.00pm, Choir rehearsal 4.00pm
Singers of all voices are invited to 'come and sing' on the day. Music may be obtained in advance from Chris Denton, 01325 374634 or 07817 386070
Back to School
Sunday 1st September, 10.45am Family Communion Service, St James', Melsonby
Celebrating the start of the new school year, friendship & new beginnings. We're going to 'Open the Book' at the story of Ruth
Would you like to write or read a prayer about going back to school or praying for your friends, school and teachers?
rContact Revd Camilla: camilla.cd@cantab.net
Re-ordering Workat St Paul's, Aldbrough
The information about the reordering work proposedfor St Paul's is now the subject of public consultation. If you wish to see the details, please see these pages.
Graham Smith's Flush Fund 500
Graham Smith is cycling from Melsonby to Thurso in the north of Scotland and is looking for sponsorship to raise funds for the Flush Fund. Full details here.
Te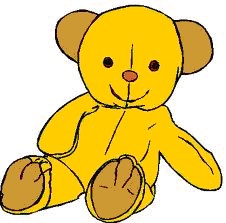 ddy Church
See details of the Teddy Church in Melsonby
New Prayer Circle
The churches of Stanwick Benefice have set up a prayer circle. If you have anything at all that you would appreciate prayer for, the group would be delighted to support you in this way. All requests are in the strictest confidence and will remain within the group. No prayer request is too small (or large!). If you would like to request prayer support or join the circle, please contact us by email at stanwickprayers@gmail.com.
Foodbank Donations
We are now supporting the Richmond Storehouse Foodbank with donations. See this page about the foodbank. When you come to church, please consider bringing a tin, jar or packet of something suitable for the foodbank collection.
Bell-ringing in the benefice
There is now a band in Melsonby. If you have rung or are interested in learning, see here
A group has now started ringing under the tutelage of Rob Kirby. They meet on Tuesday evenings from 6.30 to 8.30pm. New ringers, either experienced or learners, are welcome.
800 Years without a loo!
See details of the St James Building Project. here.
You can also make a donation via JustGiving Click on the 'G' symbol to go to their page.
Diocesan Newsletter
The digital copy of each month's Diocesan Newsletter is here June2019 July 2019 August 2019
Back copies can be found on the Diocesan site here.
Thanks, Celebration, Commemoration
Take a look at our Thanks, Celebration and Commemoration pages. If you would like to give thanks, or celebrate or commemorate a person or event, we can add a short message there.