News and Information
Safeguarding - please see scroll down panel to the right.
Work at Melsonby
During the exciting work at Melsonby to install the loo, kitchenette and meeting room, the area under the tower where the work is taking place will be sealed off but the rest of the church will be available for use for services. If there is any change we will put it here and on our Facebook and Twitter pages as soon as possible.
Come and Sing Choral evensong
Lent Course
This year's Lent course uses material recommended by both Bishop Nick Baines of Leeds and Archbishop Justin Welby of Canterbury. It looks at how the themes of the ancient Creation story in Genesis 1 (light, water, land, the seasons, other creatures, humankind and Sabbath rest), weave their way through the biblical story and into our lives today.
Lay Training
There are lots of opportunities for church members to find out more about how to do various tasks that are part of the Church's mission but need, indeed, should, not be confined to the clergy. Whenever we can we put details of short courses that are available and relevant to people in our benefice on our website on our Lay Training Opportunities page.
Incidentally, Julia Robertson, the Lay Training Officer for our Episcopal Area (Ripon) is one of our own parishioners.
Interfaith Meeting
The details of the Interfaith Meeting in St Paul's on 21 November were decided at such short notice that they never made it to the website and old-fashioned fliers seem to have done the trick to attract people. We hope to have more photos in due course.
Te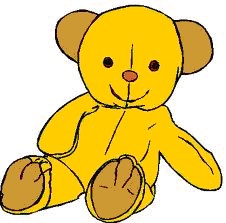 ddy Church
See details of the Teddy Church in Melsonby
New Prayer Circle
The churches of Stanwick Benefice have set up a prayer circle. If you have anything at all that you would appreciate prayer for, the group would be delighted to support you in this way. All requests are in the strictest confidence and will remain within the group. No prayer request is too small (or large!). If you would like to request prayer support or join the circle, please contact us by email at stanwickprayers@gmail.com.
Foodbank Donations
We support the Richmond Storehouse Foodbank with donations. See this page about the foodbank. When you come to church, please consider bringing a tin, jar or packet of something suitable for the foodbank collection. There are boxes for your food bank donations in Aldbrough, Forcett, Melsonby and East Layton churches and donations are taken regularly to the food banks in Richmond and Darlington.
Bell-ringing in the benefice
There is now a band in Melsonby. If you have rung or are interested in learning, see here
A group has now started ringing under the tutelage of Rob Kirby. They meet on Tuesday evenings from 6.30 to 8.30pm. New ringers, either experienced or learners, are welcome.
Thanks, Celebration, Commemoration
Take a look at our Thanks, Celebration and Commemoration pages. If you would like to give thanks, or celebrate or commemorate a person or event, we can add a short message there.
Diocesan Newsletter
The digital copy of each month's Diocesan Newsletter is here December 2019 January 2020 February 2020 March 2020
Back copies can be found on the Diocesan site here.