Weddings in the benefice
Please note that weddings recorded here depend upon notification from the family concerned. We can only show details of those who have sent them to us. We are delighted to include them here and will leave them up for at least one full year. If you would like your wedding in one of our churches recorded on this page please contact the webmaster
8 July 2017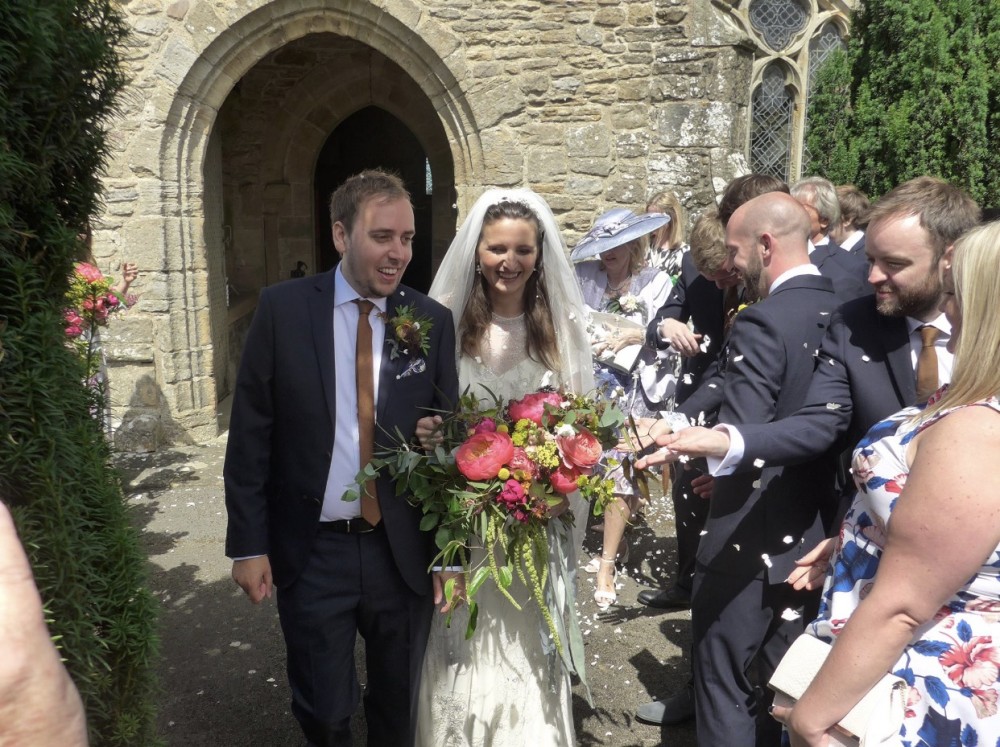 The wedding of Natalie Cooper and William Hambleton took place in the church of Stanwick St John on 8 July 2017. Natalie grew up in Aldbrough St John before moving away to go to university.
The service was led by Revd Stewart Ridley as the benefice is currently in interregnum and Natalie and William experess their thanks to him.
We wish them every happiness together.